When Does My Domain Name Expire?
"Day 31 of December set on wooden calendar with green plant" by wuestenigel is licensed under CC BY 2.0
.
For a couple of months now, prettygoodping.com has been tracking TLS/SSL certificate expiry dates. It's a convenient way to get a quick overview of all of your public certs. It has been working quite well, which means this is a good time to expand the feature set just a little bit.
📆 Add Domain Names to Your Dashboard
So, as of right now, prettygoodping.com also allows you to track domain name registration expiry for almost 100 domain extensions.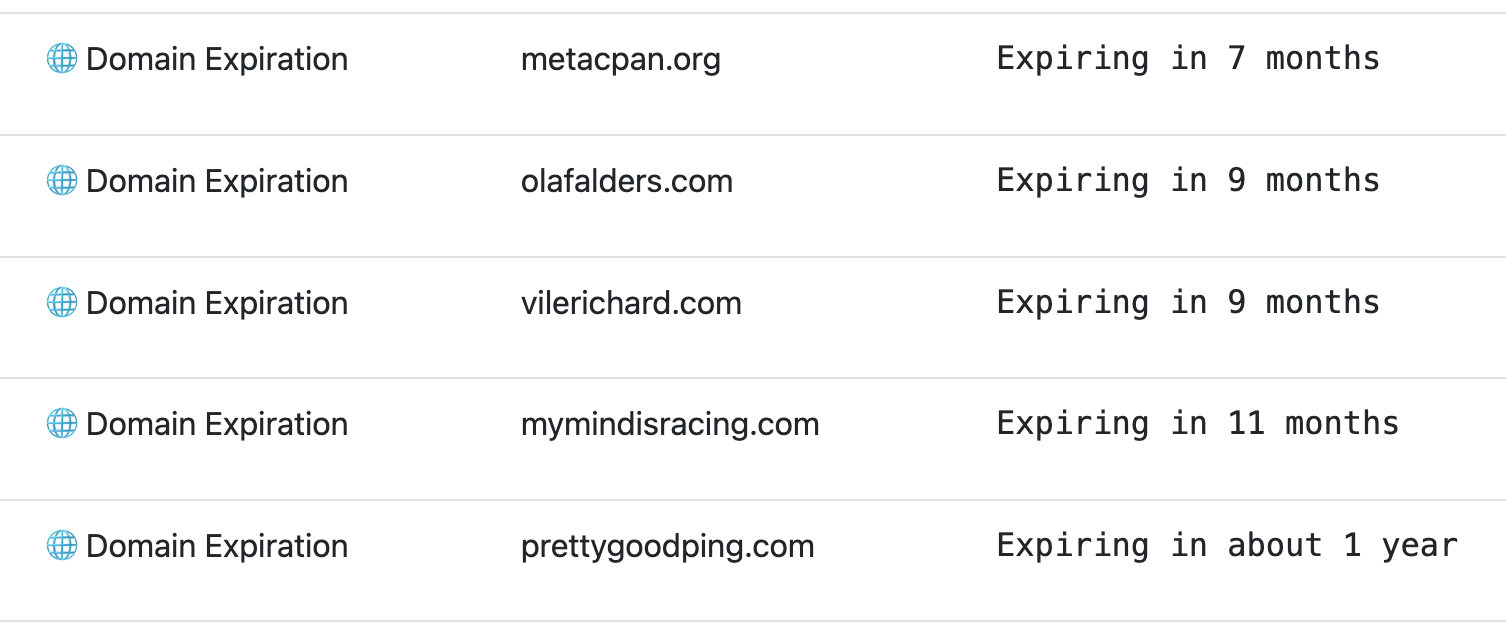 This means that you can now opt in to prettygoodping.com email notifications about domain name registration expirations, in addition to the TLS/SSL certificate email notifications which were already available to you.
🌐 Give it a Try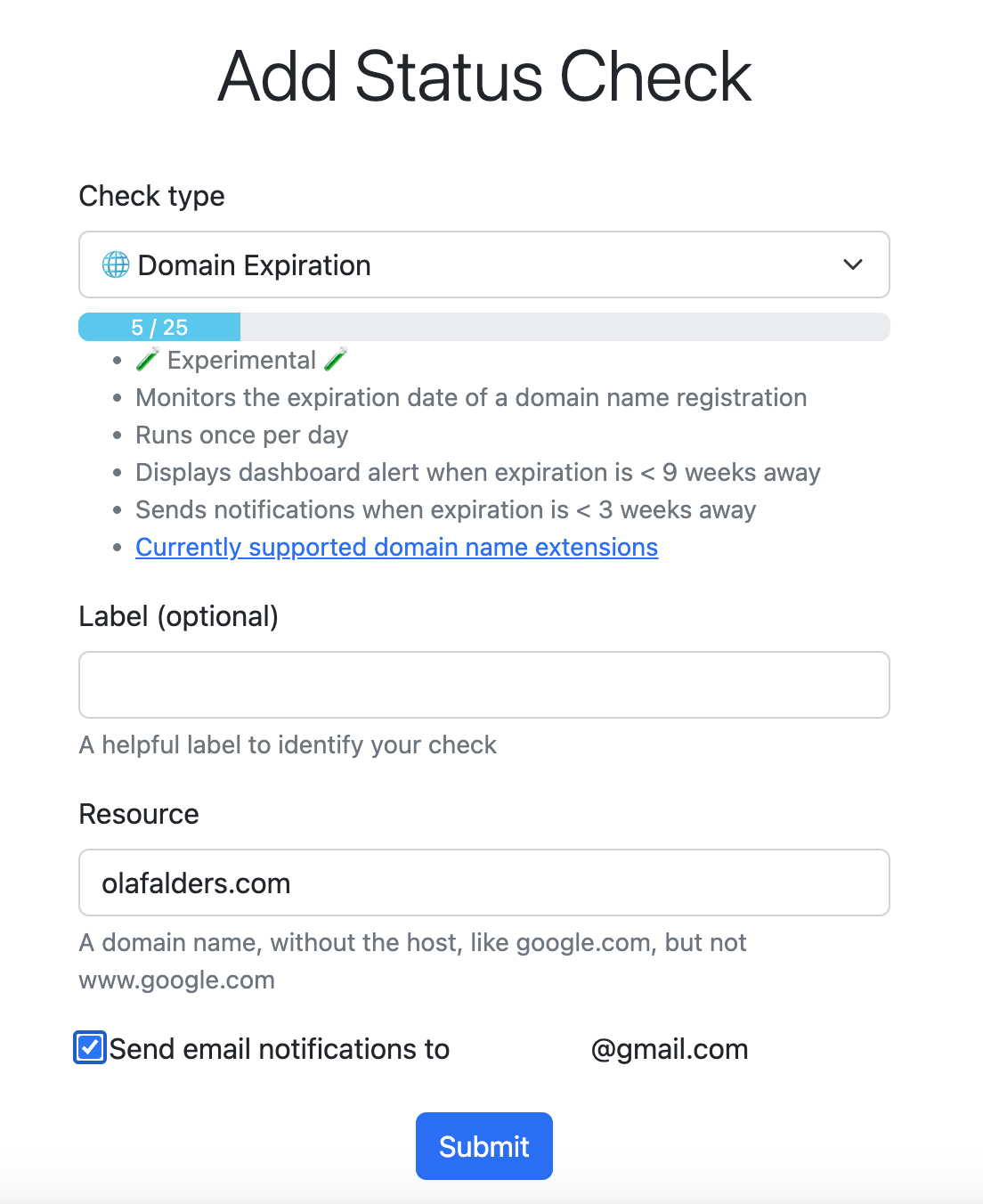 If you already have a https://www.prettygoodping.com account, feel free to add some domain names to it. Look for the 🌐 emoji when adding new checks on the configuration page. If you don't have a free beta account yet, please sign up for the Beta and let me know what you think at GitHub or via support@wundersolutions.com.